The company Yummhy Austria has followed the motto "The Modern Way of Snacking". Our focus is on the development and production of modern snack products. Through the consistent alignment to market requirements and the implementation of individual customer requests, Yummhy has become an important partner for the food industry and the wholesale and retail trade. The products now delight customers worldwide. High innovative strength, flexibility, reliability and competent employees are the success factors.

A company of the Hochreiter Group
Yummhy Austria is a 100% subsidiary of the family business Hochreiter Fleischwaren GmbH. For more than half a century, the name Hochreiter has stood for the best quality from Austria.
Our family business has developed into a successful partner for the food trade and industry worldwide. The values we stand for have always remained the same: Innovation. Technical progress. And of course tradition, because with us the handshake still counts.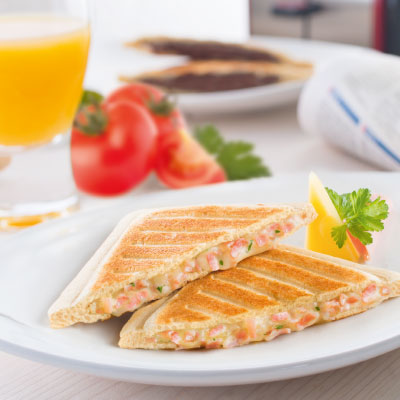 Crispy toast with tasty fillings, completely closed and pre toasted. This is the simplest description of our "Hot Pocket Snack", which also won the Anuga Award.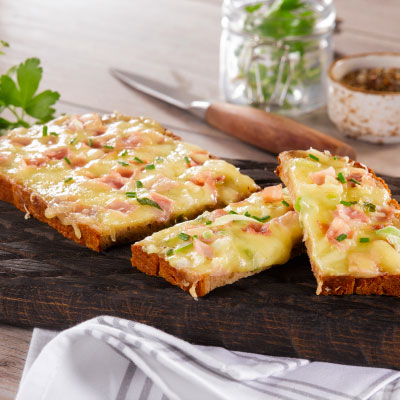 Juicy mixed rye bread richly sprinkled with hearty Austrian cheese in the variations ham, salami, bacon, egg or cheese.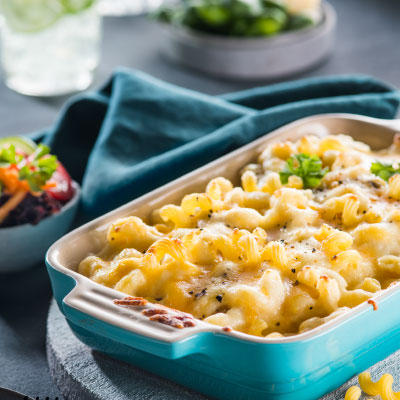 Casseroles - everyone knows them, everyone likes them!
Casseroles are kitchen classics with a "comfort factor". Hardly any dish is as varied as the casserole. Whether with potatoes or noodles, with meat or vegetarian, traditional or unusual.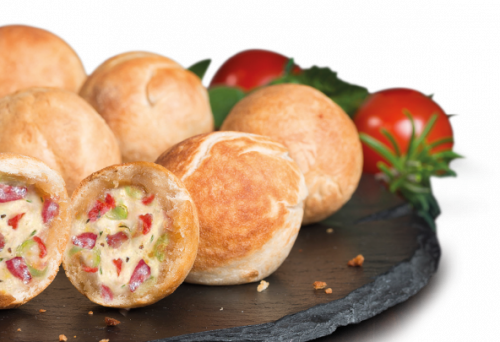 For even more
exciting products ...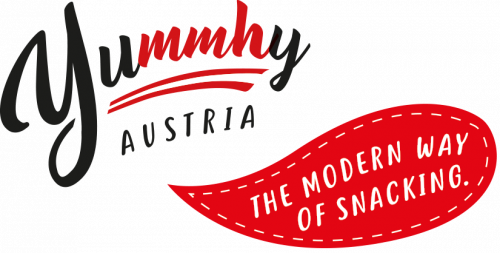 "Nothing is as constant as change."
This also applies to our food culture. Smaller households, no fixed meal times, increasingly flexible working hours, a lack of cooking skills and consumers'; desire for more convenience are changing the demands placed on the food industry. On the way to work, to school or while driving, we eat more and more often there. This American trend is also becoming more and more prevalent among us.
There is movement in our eating habits.
Innovation. Technology. Tradition. Where everything intermeshes perfectly, products of the highest quality are created.
In a world where only "sales, consumer benefit, customer relationship management, franchising and benchmarks" count, the true origin of our food is often forgotten. But we are committed to being a production company - and we are proud of it.
We learned our trade from scratch. This is how we produce specialities of the highest quality. Thanks to our leading technological innovations, we are always in a position to offer our customers the best individual solutions.
High-quality raw materials
We place the highest value on the quality of our raw materials and sustainable production. 100% traceability of the products and the guaranteed traceability of origin, from a defined region, are an integral part of our concept.
State of the art technology
Only by an extensive standardization and automation of our processes, it is possible to produce consistently highest quality. That is why we are always at the pulse of time and are constantly evolving.
Our highly qualified employees produce first-class and enjoyable food. We meet and exceed our customers' expectations with innovation and creativity.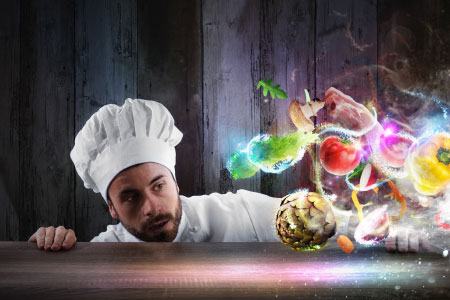 As a reliable partner to the food industry, we are constantly developing new product ideas. Together with our experienced food technicians, we are happy to implement your visions.
In our state-accredited laboratory, specialists carry out several thousand analyses a year. We also cooperate with renowned institutes in Germany and Austria. These strict controls and measures were a prerequisite for obtaining export authorisations for the USA, Canada, Russia and Japan.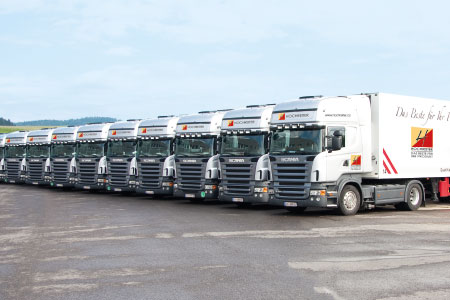 We also leave nothing to chance when it comes to logistics. Consistent adherence to agreed delivery times is firmly anchored in our company principles. Our refrigerated truck fleet is an integral part of the entire logistics process.

Our financial stability, the prerequisite for healthy and sustainable growth, makes us a high-performance partner you can rely on 100%. We have this responsibility not only towards our customers, but also towards our employees.
We continuously invest in the most modern machines and plants so that we can always meet the wishes and requirements of our customers and implement innovative product ideas and ever higher quality standards.
It is particularly important for us to maintain the lean hierarchy in the family business despite the expansion course. This guarantees a smooth and seamlessly traceable processing, from order to delivery.
In all our activities we pay attention to the environment, sustainability and ethical principles. The careful use of resources has always been and will continue to be a major concern for us as we continue to expand. As a successful family business, it is also a matter of course for us to assume social commitment and responsibility.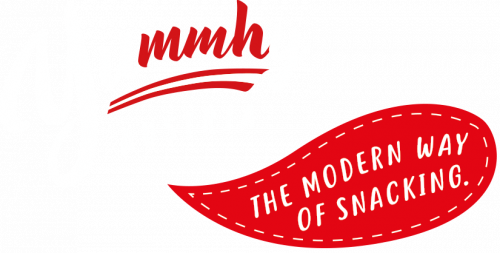 Yummhy Austria GmbH
Linzerstraße 55, 4320 Perg, Austria
Tel.:  +43 (0) 7262/53522
Mail: office@yummhy.at
Web: www.yummhy.at